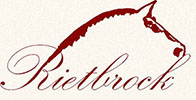 "Our horses change your life!"
You will find your dressage-future-horse with us.
Our Iberians for sophisticated dressage and comfortable sitting with a requirement for Grand Prix lessons.
---
Sales & Marketing

of Iberian horses, dressage-, jumping horses und ponies
professional marketing with quality pictures and videos

We have a permanent selection of high quality horses for sale, from Pure Spanish Breed, Andalusians, Lusitanos and warmblood horses and ponies for dressage and jumping. Would you like to put your horse's marketing in professional hands? Then contact us, we would be happy to include your horse in our sales marketing and to overtake it's promotion, training and customer appointments.

If the horse you are looking for is not offered on this site, we are happy to find the right horse for you in Germany or abroad. We travel for you e.g. to Spain and look around at well-known breeders and reputable sellers.  CONTACT

Training

of Iberian horses, dressage horses or show jumpers up to Grand Prix
presentation at competitions and/or shows

Would you like to give your youngster or horse in professional training and riding? Should your horse being trained for competition or championships? Does your horse need to be corrected? Then benefit from our decades of experience. We deal individually with each horse, its needs, weaknesses and strengths. With us your horse is in the very best hands!

We treat each of our horses with respect, empathy and will keep you up to date and involve you in our work. Because it's not the aim, that we can ride your horse well, it's at the end you. CONTACT
---
Clinics

Dressage-, jumping courses in regular intervals
Dressage: Ulrike Hatzl and Anja Rietbrock
Jumping: Anja Rietbrock
Seat training: Ulrike Hatzl

We offer clinics at regular intervals. Please checkout our News section regularly, not to miss dates. We will public them on time. Are you a stable owner and would like to offer clinics in your location? Then contact us and we will also come to your riding stables.

Lessons

qualified dressage and jumping lesson up to highest level
it's welcome to bring your own horse
competition support
lessons in our stables or yours

Do you need lessons? We offer lessons in dressage and jumping in-house as well as mobile, from beginners Grand Prix. Would you like to have lessons on a Spanish horse? Very selected, we offer the opportunity to get to know this breed and its advantages within a riding lesson. We appreciate also, if you bring your own horse, as we only have a minimal number of schools horses, especially for children. Please contact us for information and dates.  
---
Horse Care

Paddock-, window- und indoor stables
Grazing possible by arrangement on weekdays in summer, sand paddocks are available in winter
Outdoor stable

From time to time we offer paddock, window or interior boxes for rent. We offer daily pasture in summer, in winter sand paddocks and, if desired and available, also open stables with all-day pasture. We look forward to welcoming you to our horse with your horse. Since we mostly have very limited places available, we recommend that you contact us so that we can add you to our waiting list.

BarockMeetsClassic

Regularly horses for Sale
Detailed informations about our Riding Facility Rietbrock at Sottrum and our dedicated team.

Here you find news and informations and lots more -BarockMeetsClassic.


We are glad to have you on our NEW website BarockMeetsClassic. Here you will always find new horses for sale in the PRE, Andalusian, Lusitanos and Warmblood categories. You will also receive insights about us, our team and our system. You can easily get the latest news about courses, lessons, training, horse boarding as well as events and tournaments via our BLOG.

We wish you and our German and Spanish speaking visitors an informative time at BarockMeetsClassic. If you have any further questions, please do not hesitate to contact us.
---